Monocouche Rendering (One-Coat)
Monocouche Rendering (One-Coat) is a pre mixed, cementious, breathable, external / internal decorative through colour rendering method. The main difference between traditional sand and cement renders and through coloured, ready mixed renders, is that the latter is coloured and the gives a crisp, clean finish, comes in over 50 standard colours and allows your building to "breathe". Sometimes referred to as 'K-Rend'.
GET A QUOTE
Heritage Lime Rendering
Lime renders allow the building to "breathe" and are usually specified on renovation and restoration of period properties and listed buildings, coupled with traditional construction methods and specialist techniques, we can restore your building back to its original former glory.
GET A QUOTE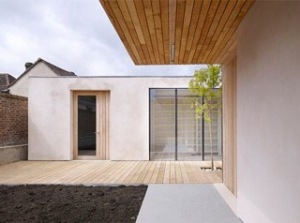 Thin Coat Acrylic Silicon Rendering
Thin-coat acrylic and silicone flexible renders are particularly suited to large projects where maintenance is or could be an issue, more often than not thin-coat acrylic and silicone renders are applied on to external wall insulation systems and are also suited very well to refurbishment projects where substrate cracking has been an issue in the past, coupled with a base coat and full mesh acrylic and silicone renders out perform any other system as they have "self-cleaning" abilities.
GET A QUOTE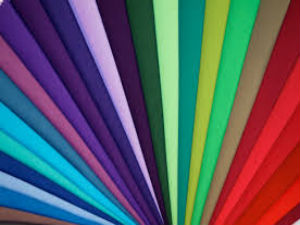 External Wall Insulation (EWI)
External wall insulation systems coupled with a good heating system will significantly reduce heat loss and in turn, significantly reduce heating costs and lower your utility costs, the added bonus is that you will also give your property a facelift whilst doing your bit to help the environment by bringing the u-value down and saving money at the same time!
External Wall Insulation can also be carried out on properties with cavity walls that aren't suitable for cavity wall insulation and other non-traditional housing types.
GET A QUOTE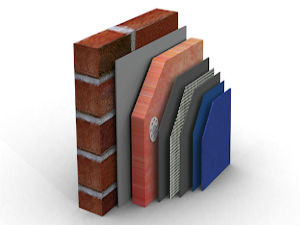 How will it look?
Use the new Colour Simulator to preview combinations of colours and textures.
GET A QUOTE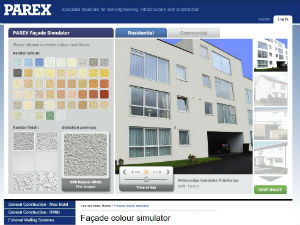 Why Rendco?
FULL 10 YEAR WARRANTY ON ALL OF OUR PRODUCTS AND SERVICES
OVER 17 YEARS EXPERIENCE IN ALL ASPECTS OF SPECIALIST RENDERING AND PLASTERING
ALL WINDOWS AND FLOORS FULLY PROTECTED DURING INSULATION
OUR SERVICES RANGE FROM CRACK REPAIRS TO REFURBISHMENT OF OLD BUILDINGS TO TOTALLY NEW PROJECTS